---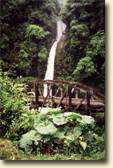 This tour has been carefully designed to include some of the most refreshing, breathtaking scenery in Costa Rica without having to go on long, tiring drives or having to do any strenuous exercise. In one leisurely day, you will experience what most other see in 2 or 3 days! All included.
On your way to the Poas Volcano travel through country towns, dairy farms, fern and flower plantation; stopping for a break at a private coffee farm nestled in the heart of some of the most fertile lands in Central America.After a country style breakfast, admire the breathtaking panorama as the Central Valley of Costa Rica, is unveiled before your eyes. On the cool summit of the Poas Volcano at 2700mts. (9000ft.) walk through an exuberant primeval cloud forest laden with epyphites, moss, giant ferns, elfin forests and colorful blossoms. After a short walk through the National Park witness one of the largest most spectacular active craters in the world with its awesome variety of colors, surrounded by lush vegetation and treasuring a pristine sulfur lagoon at its center. Continue on a lovely route past high volcanic edifices, down and around the volcano, through deep canyons, jungle and streams, stopping eventually at the beautiful La Paz and San Fernando Waterfalls which flow out of the jungle and plunge hundreds of feet into aparkling pools of crystalline water. On the Caribbean Plain experience an entirely different world of warm tropical weather, cacao and banana plantations, pineapple fields and brahma bull ranches, taking plenty of time to enjoy the scenery along the way. Than a delicious buffet lunch board a comfortable covered boat and gently float down the beautiful Sarapiqui jungle river within 25kms. of Nicaragua. During the 1, 1/2 hours jungle cruise be on the lookout for iguanas, monkeys, sloths, crocodiles, turtles, colorful birds and much more while intimately experiencing the impressive rainforest vegetation with its . towering trees, aerial vines, philidemdrums, strangler figs, bromelies and rich biological divercity trees, return to San Jose by a different route, driving through the heart of Braulio Carrillo National Park along one of the densest most spectacular jungle roads of Costa Rica Transportation, breakfast & lunch included.

Volcano Poas & Sarchi Oxcart Factory
Price $ 68.- Duration: 8 hours
---

A very interesting and practical tour is the tour to the Poas Volcano and the famous Sarchí Oxcart Factory. level offering a breathtaking view of the central valley. It was considered the world's largest geyser until 1953. After admiring the wonders in Poás National Park such as the Oxcart Factory in Sarchí which is Costa Rica's artisan center. The scenic trip to Sarchí is interrupted only by a stop for lunch at a typical restaurant on the volcano's skirts, and is continued down through the town of Grecia until we reach our destination where we find some of Costa Rica's finest hand craft and have the chance to see the artisans painting the famous oxcart. Includes: Guide, transportation and entrance fee.
Arenal Volcano by Night & Hot Springs (Tabacon)
Price: $ 75.oo Duration: Around 13 hours

---
Our most popular tour! The Arenal Volcano is one of the most active volcanoes in America. From our observation point, you will feel the ground tremble and see the night sky explode with ash and lava in a natural display of fireworks. Next we'll visit the hot springs of the volcano (Tabacon ), where you can relax in the soothing waters and be caressed by the cool night air while observing the stars and the incredible night sky above the volcano. At a convenient time after your arrival, we'll treat you to a splendid dinner. This is absolutely an evening you will not want to miss in Costa Rica! Transportation, snacks, dinner & ticket for Tabacon included.

Irazu Volcano, Lankester Gardens & Orosi Valley
Price: $ 58.- Duration : 8 hours.
---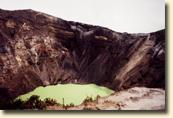 The trip begins ascending the breathtaking summit of the Irazu Volcano for a view of the masive crater. On a clear day you can actually see the Arenal Volcano, Pacific and Atlantic coast. After an exciting tour at the volcano, we'll descend to the historic city of Cartago, Costa Rica's old capital. Here we'll visit the mysterious ancient ruins of the old parish and view the beautiful basilica of our"Virgen de los Angeles", with rich displays of statues and art. Than we continues to the Lankester Garden, this is a tropical paradise featuring over 800 varieties of exotic orchids and various tropical flowers and plant life. This tour continues with a ride through the unique beauty of the famous Orosi Valley and Reventazon river. The area is noted for its rich soil, abundant plant life and resplendent coffee plantations. Along the way we'll visit one of the oldest colonial churches and see the enchanting "Dreamers House". Than back ride to San Jose at the afternoon.
Only Irazu Volcano = $ 37.oo
Only Lankester Garden & Orosi Valley. = $ 35.oo .
Transportation, guide, lunch, Natl. Park. Irazu V. and Lankester tickets included.

San Jose City Tour
Price:$25.- Duration: 4 hours.
---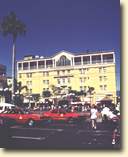 This tour immerses you in the rich Costa Rican culture and history by experiencing the beatiful museums and historical sites of San Jose. It begins with an orientation and drive through San Jose's beautiful Sabana Park. Next, we'll take a walking tour through the historic National Theater completed in 1897, the theater is a masterpiece in art and architecture. Afterwards we'll visit one of the many unique museums of Costa Rica. than continue heading to the University of Costa Rica, the Supreme Court and various sites of interest. A brief stop will be made in Moravia allowing you to browse through the beautiful craft shops located in this area before returning to your Hotel. Transportation & guides included.

Braulio Carrillo National Park
Price $ 75.- Duration:7.5 hours.
---
From San José, we will take a thirty minute drive in the direction of Limón to the BRAULIO CARRILLO NATIONAL PARK. This park is an impressive 44,000 hectares of primary forest. The vegetation and fauna here are so varied that you can expect to see animals and plants native to the rain forest, as well as native cloud forest dwellers. The first stop is the park ranger's station, where you can decide whether to take a one hour or a two hour hike through the jungle. After the hike, we eat lunch at a restaurant which offers a great variety of local and international cuisine. After lunch, you may hike through other trails to search for more of the abundant wildlife. Later, we head back to San José and arrive in time for you to rest and prepare for a great night in the city. Includes: Guide, transportation, lunch and entrance fee.

Rain Forest - Aerial Tram
Price: $ 79.-
,
Duration : 6 hours
---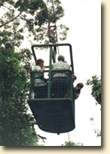 The only place in the world you can "fly" through the forest to see the most complex community of life on earth! " If you leave Costa Rica without seeing the hanging gardens at the Aerial Tram, you would have missed seeing the most important aspect of Costa Rica's nature". Transportation, guides, lunch & tickets included.
Isla Tortuga - Pacific Island Cruise
Price: $ 75.- BAY ISLAND, Duration: 11 hours.
---
Costa Rica is famous for its romantic day cruises to its exotic Pacific Islands! After a comfortable ride to the pacific coast (Puntarenas Port), you will board a luxurious yacht for the Pacific Island adventure. Our final destiny, the Tortuga Island is famous for pristine white sand beaches, crystal clear water and gud for snorkeling. A wonderful buffet will be served on the beach. Don't miss this Island Paradise Adventure! Breakfast, lunch,transportation & snacks included.
Pacific Island Cruise / Calipso Cruise
Duration: 12 hours aprox, Price: $99.00
---
Tortuga Island Cruise is one of the most popular tour of Costa Rica'stravelers.The world famous "Calypso Catamaran Cruise" to Tortuga Island wascreated by Calypso Tours in 1975 and has been polished into one of CostaRica's great experiences, combining blue water, white sand, greenmountains, superb cuisine and personal service. Only Calypso's super yacht, the Manta Ray, built with pride in Costa Rica, has the speed to provide anextended island cruise. Glide past more than seven islands in the Gulf ofNicoya, spend more time on the beach and enjoy our snorkeling excursion! Whether you're 2 or 92, no visit to Costa Rica is complete without a tripon the "Calypso Catamaran Cruise". The day begins at your hotel where youwill be greeted by a bilingual guide, seated on an air-conditioned bus and served a Continental Breakfast. The bus ride takes you from 5000 ft. to sealevel, to the pacific port of Puntarenas. This is an excellent opportunityto view the coffee, sugar plantations, volcanic mountains and the uniqueBrahman cattle that form an ever-changing panorama. Don't Miss the Boat Upon arrival in Puntarenas you will board Calypso's super catamaran MantaRaya. Actually designed from the passengers' suggestions throughout the twenty-plus years, Manta Ray features an underwater viewing window, fresh water showers and a full bar. The spacious air-conditioned main saloncombines with an expansive deck area which includes two jacuzzi pools,according a level of cruising luxury and comfort in 100% Calypso style! Once underway the Manta Raya will cruise past the lush mangroves, canneriesand stilt houses of Puntarenas. As she makes her way to the Gulf of Nicoyaher white clad crew pampers guests with fresh tropical fruits and drinks. In the morning the catamaran will pass the islands of San Lucas, Gypsy, Sugar Loaf, Guayabo, Jesusita, Cedros and Negritos with Tortuga Island as the destinationParticularly enchanting for it's beauty, Tortuga Island is known for its immaculate white sand beach and turquoise waters, a perfect stop for swimming, snorkeling and Calypso's Famous Lunch. For passenger safety and convenience Manta Ray has a bow ramp, which allows her passengers to disembark directly onto the beach. Sip cold wine in the shade of white umbrellas at tables covered with whitelinen and be served the midday feast. A sumptuous delight, featured in Gourmet Magazine. starts with a ceviche appetizer and followed by a medley of salads. The main dish is a delightful bar-b-qued breast of chicken covered in a mouth-watering tropical sauce accompanied with julienned vegetables all cooked fresh on the grill by Calypso's expert crew.

White - Water Rafting
Duration : around 8 hours or overnight.
---
| | | |
| --- | --- | --- |
| River | Class | Price |
| Reventazón | III | $75 |
| Pacuare | III - IV | $95 |
| Pacuare Lodge (Overnight) | III | $252 |
All tours include the round-trip transportation from San Jose( From Hotel), meals, equipment and a real professional guides in english and spanish.
Tortuguero National Park Hotel Pachira Lodge
Three Days / Two Nights $ 239.00 per person Departure by Boat, Return by Boat
---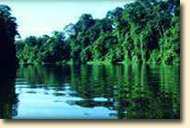 First Day